Bio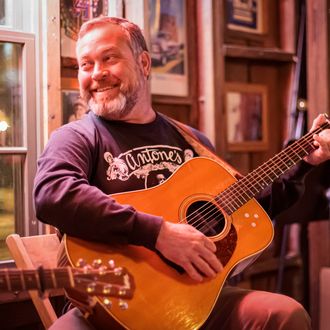 Billy Garza
Award Winning songwriter/bandleader/dad
Award winning songwriter Billy Garza is the leader and founder of the Hill Country Ramblers. Billy also performs solo and songswaps with songwriting friends. Garza has called Dripping Springs home for over 20 years. Creating songs through experience and imagination seems to be the thing to do out in the country.
Influenced by the likes of Alejandro Escovedo, John Prine and Jerry Kirk, Garza takes to songwriting like a Texan takes to BBQ.
Having spent over 5 years working at the legendary Blues club, Antone's in Austin, Texas, Garza was serendipitously influenced by many of the greats. Willie Nelson, James Cotton, Bill Morganfield and SO many others solidified his calling in music.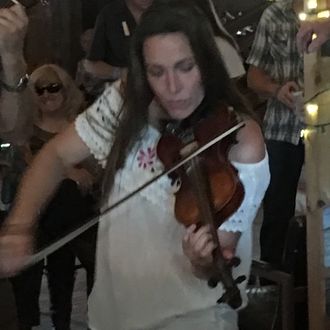 Betsy Dewey
Fiddle/Mandolin/Guitar/Vocals
Betsy is a singer/songwriter, fiddler, world traveler, mom and incurable optimist among many other things. She likes to play fiddle with the Ramblers because it 'Is A Total Blast!' Her band in the late '90s was called Betsy in the Gene Pool . She is in process of releasing a new album.
Check out her Youtube Channel !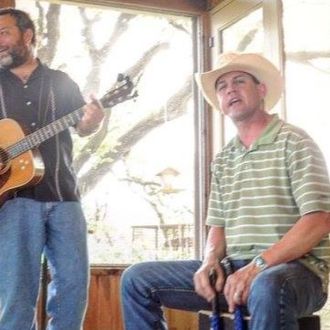 Todd Culbert
Best Cajon player between the Red and the Rio Grande!
Todd has been involved with percussion most of his life. Originally from El Paso, Texas, Culbert continuously makes his presence known throughout the Texas Hill Country.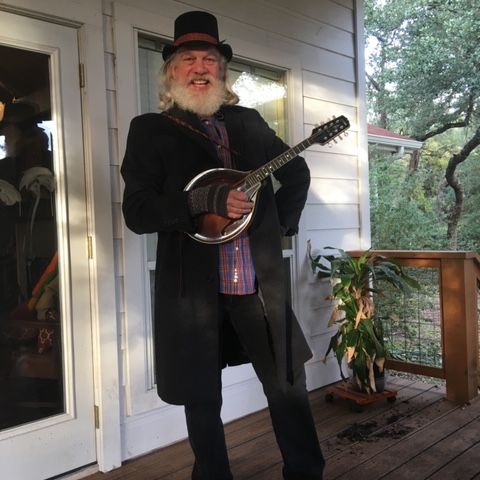 Jim Hudson
Mandolin/Guitar/Vocals
Original owner of DS Animal Hospital, aspiring acoustic band sideman, staunch adherent to the magical, unifying quality of music.
Nickname: Jimmy Grinner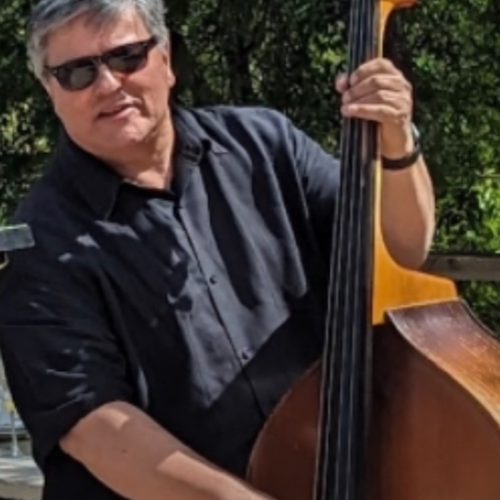 "Jumpin" Gerry Garcia
Vocals/Upright bass/Fiddle
San Antonio native, Garcia learned to play bass by ear one Saturday afternoon in high school and hasn't put it down since. Mostly though, he's excited just to be back home in Texas and the newest member of the Ramblers!